Weddings
With a tradition of warmth, intimacy and romance, your wedding at The Primavera Regency embraces the wonder of the day. Relax amidst comfortable luxury and be pampered with attentive service, artful cuisine and an exquisite setting that will captivate and enchant your honored guests. We offer unlimited possibilities for designing a uniquely personalized and unforgettable experience that's all your own.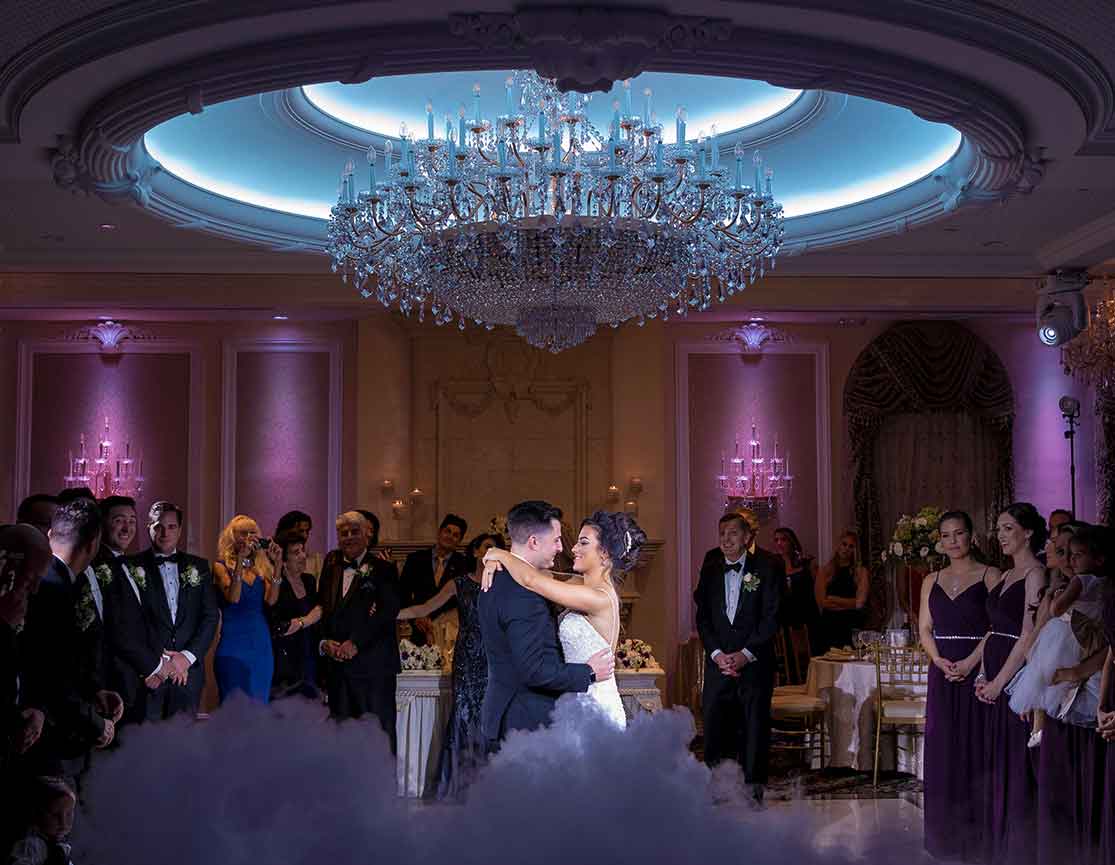 Ceremonies
From time-honored traditional to joyfully unexpected, the exchange of vows is a moment in time to be treasured forever. It is our privilege to help you create a ceremony that truly reflects your personal expression of commitment and style.
Our impeccably manicured grounds and romantic gazebo provide a stunning backdrop to your outdoor ceremony, while our indoor accommodations offer unmatched elegance and versatility.
Whether held inside or outside, you can be assured that your ceremony at The Primavera Regency will be as unforgettable as you've always dreamed.
Menus
From inspired hors d'oeuvres and tantalizing cocktails to an exquisitely plated five course dinner, your event unfolds with creatively inspired cuisine and personal attention.
Our meticulous preparation, flawless presentation and signature menus combine to create an event that your guests will be talking about for years to come. Our Chef's consummate skill makes menu selection effortless and enjoyable. Every dish is prepared with the freshest ingredients and presented with the style and grace of fine art. The following sample menus are presented for your consideration.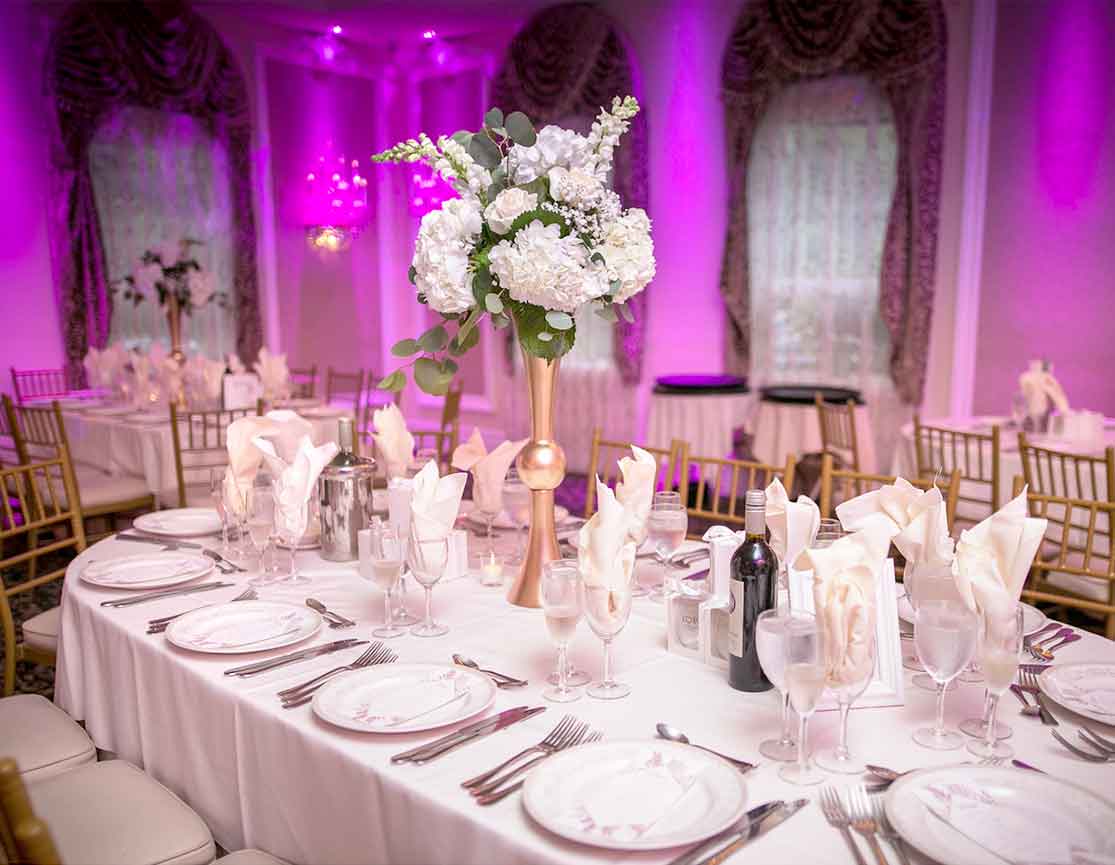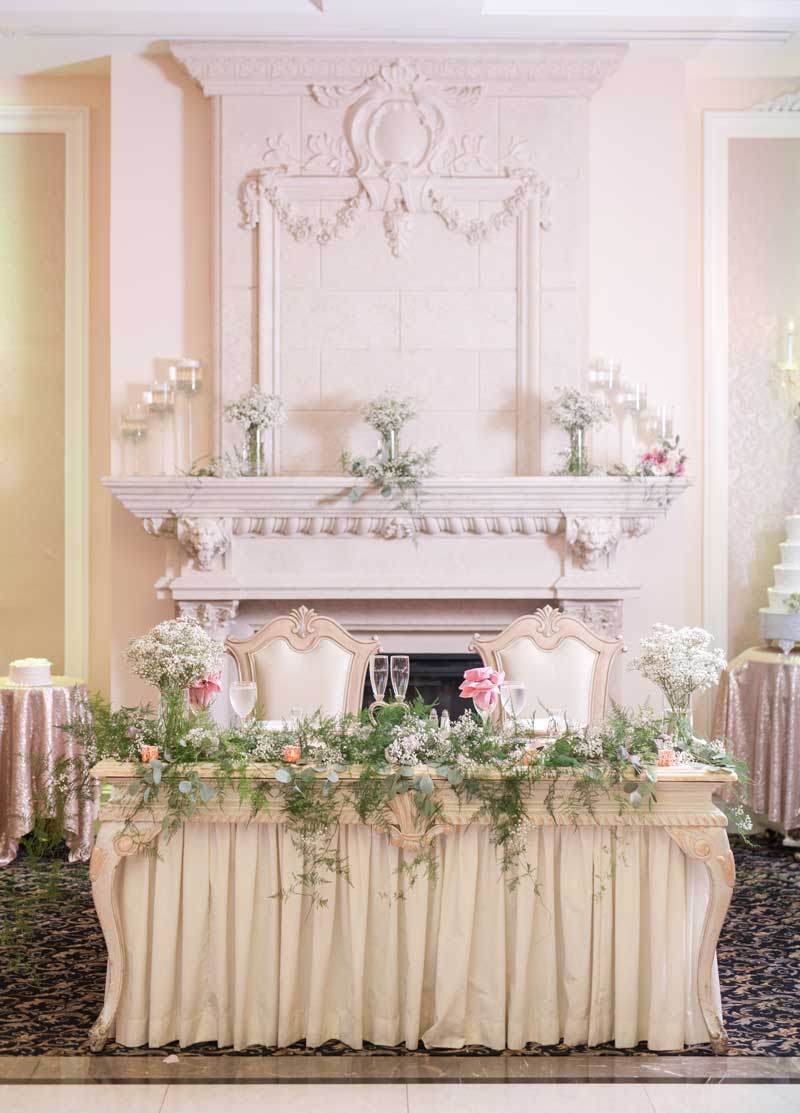 Wedding Highlights
Hosting only one wedding at a time, we honor your special day by devoting our entire facility exclusively to your affair
Accommodating up to 250 guests, our distinctive cream and gold ballroom is elegant and warmly inviting
Uniquely personal ceremonies, may be held both indoors or outside in our exquisite gazebo
Professional wedding specialist, who will work closely with you throughout the process, from initial planning through the final moments of your wedding day
Concept, design and execution of your wedding, to realize your vision
Custom menu development, to enhance whichever type of reception you choose
Beautiful backdrops for photographs, including manicured gardens and romantic gazebo
Uncommon amenities at no additional cost, such as full length linens, floating roses for cocktail table and wine offered throughout dinner service are customary and graciously provided
A private bridal suite, hostess service, seating cards, coat check and valet parking contribute to the overall excellence of your event
Vendor contact and coordination, from invitations and flowers to entertainment and more
Complete audio-visual equipment, for remarkable lighting and sound
Client status reports, to ensure your approval of each step
Customized pricing for all events with seasonal pricing flexibility and exceptional values in January, February, & March

"I can not say enough good things about this venue, and it is stunning. I am so in love with the outcome of my photos because this venue is just gorgeous. The newly renovated ballroom is classy, clean, and every detail was tended too. The chandeliers are amazing and shimmer so beautifully (go with the full lighting package!) I will say, Michael and his crew made sure that everything was in order and the bridal suite was a nice escape when I needed to check my makeup or use the bathroom. How do I describe the food? Perfection! They were able to create a delicious vegan option for my menu. So many of my guests are still talking about the food! Michael is beyond amazing at what he does, and I appreciate him so much for making my wedding perfect. I would recommend this venue to anyone who wants to be treated like royalty on their wedding day. I will never forget my wedding day, but my reception at The Primavera Regency was the best part!"
Melissa